Refrigerator Repair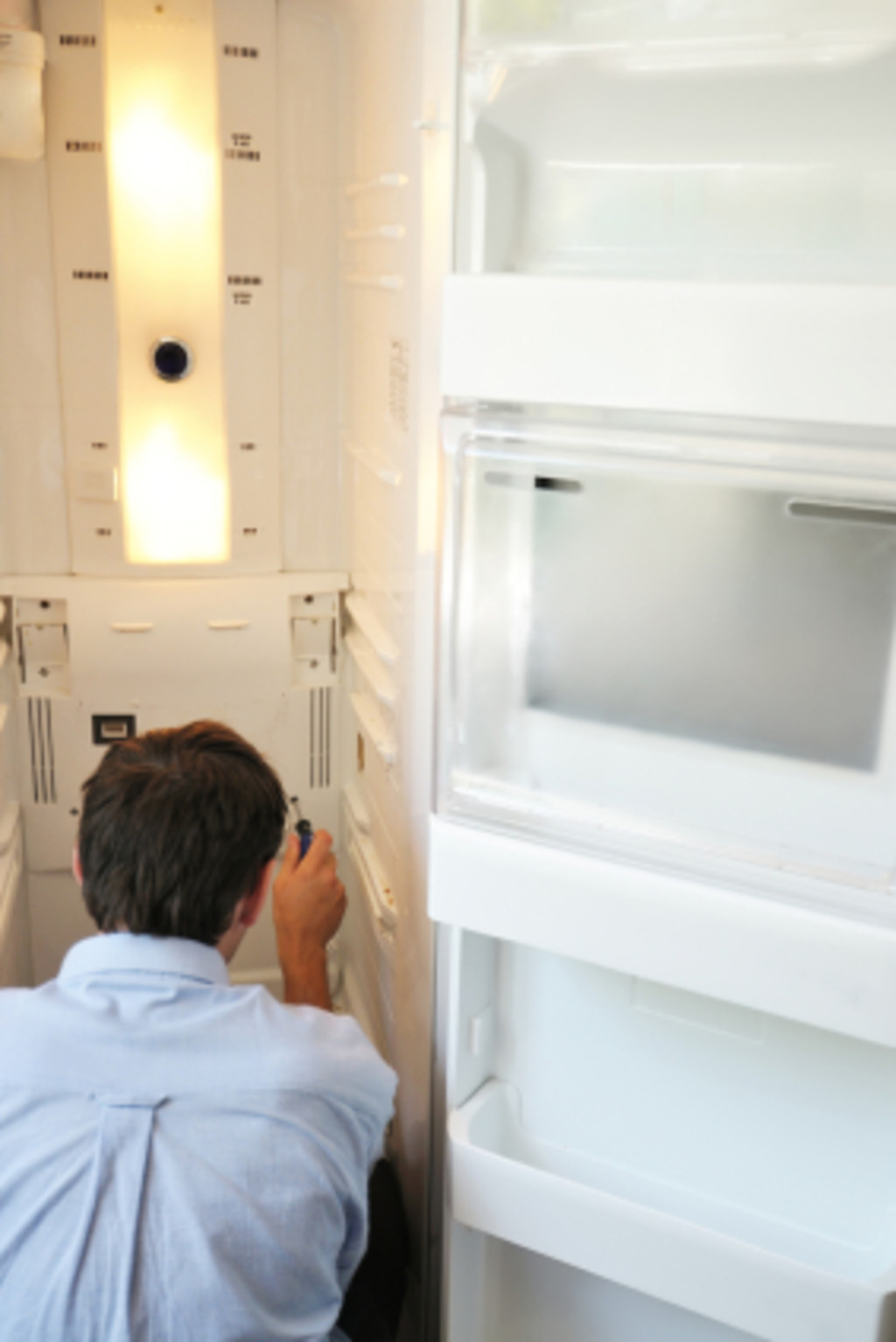 Has your refrigerator been cycling off and on too frequently lately? Has it stopped working altogether? For these and other refrigerator issues, you can count on the refrigerator repair pros at Econo Appliance Repair. Serving the Larchmont area and beyond, we're the name to know for effective residential fridge repair. No matter what kind of malfunction you're dealing with, we'll do whatever it takes to ensure that your refrigerator is up and running again in no time. Call or email us today to schedule fridge repairs!
When your refrigerator is on the fritz, it's best to leave repairs to the pros. Attempting DIY fridge repair can be dangerous. Plus, refrigerators are complex appliances, so finding the right fix is highly unlikely for those who lack experience. That's why you should always turn to Econo Appliance Repair at the first sign of a refrigerator malfunction. Our licensed and insured technicians have what it takes to accurately diagnose your refrigerator issues and provide you with effective repair. Call on us if you notice any of the following issues with your refrigerator:
Inadequate cooling
Leaking
Excessive frost buildup
Overcooling
Frequent cycling
Interior light problems
Icemaker issues
And much more!
Regardless of how complex your refrigerator issues might seem, you can trust our team to get to the bottom of them. We have 18 years of hands-on experience under our belts repairing refrigerators, freezers, and ice makers. That means we've seen just about every fridge issue out there. Whether your refrigerator is not cooling or it won't turn on at all, we have you covered.  
Long-Lasting Refrigerator Repairs
If you have a malfunctioning refrigerator on your hands, the last thing you want to do is get a quick fix that won't stand the test of time. Fortunately, that's not something you have to worry about when you turn to the pros at Econo Appliance Repair. We take great pride in offering our customers outstanding refrigeration repair, and we back up our work with various warranties. In other words, when you want flawless workmanship and reliable results, we're the name to know in the Larchmont area.
When you choose to work with Econo Appliance Repair, you can have complete confidence that your repairs will be of the highest quality. We will always take the time to accurately diagnose your fridge troubles before providing you with expert repairs. To learn more about our refrigerator repair service options, call or email us today! 
Refrigeration Repair
Refridgerator Repair
Refrigerators Repair